Sponsor a Child in Jordan
Child sponsorship provides HOPE and a future to children around the globe who might otherwise find themselves in desperate situations. Your sponsorship quite literally has the power to impact them for eternity. At Bold Hope, we let you browse the child sponsorship opportunities in countries we work in so you can choose a child you connect with. If you're prepared to make a positive impact in a child's life, sponsor a child now — they need you.
Help Vulnerable Children in Jordan
Conflict in Syria has resulted in Jordan taking in many refugees. These refugees live in temporary shelters that often develop mold and become unsafe for the families living in them. Since they cannot work in Jordan, refugees are not only struggling to make ends meet, but they are also unable to afford to make any repairs to these unsafe homes. A lack of access to medical care compounds these already insurmountable problems.
Children are the greatest victims. At such a young age with little food, there's hardly anything children can do. Schools are expensive, and refugee children are unwelcome in Jordan's schools. While Bold Hope's partners have established a school for these children, over 100 are still on the waiting list.
When you decide to sponsor a child in Jordan, you inspire HOPE in a refugee family. Sponsorship provides a range of necessities to help the child grow and stay healthy. In addition, monthly sponsors make education, warm meals, and medical care available to children who would not have otherwise had these foundational elements. Sponsor a child in Jordan. Change a refugee's life.
Help children in Jordan today by sponsoring a child's education. Use our search box to "meet" the children in our program, and choose to sponsor a child you connect with.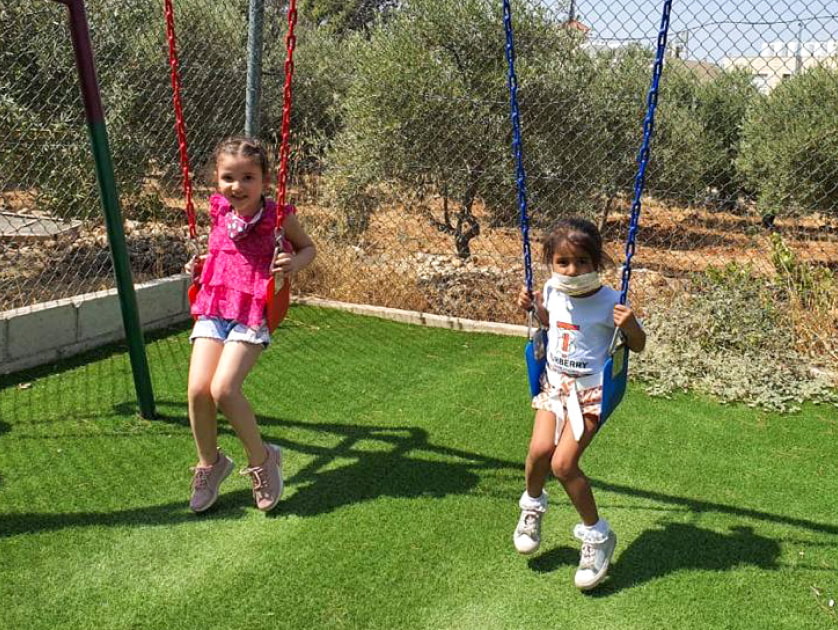 Sponsorship in Jordan provides children with:
Tuition, uniforms, and books are provided for children in our sponsorship program.

Daily devotions provide the opportunity to study the Bible and be discipled by staff and volunteers.

Children are taught not only academics, but also skills that will enable them to sustain a better life when they're older. Some of the skills they have the opportunity to learn include farming, carpentry, cosmetology, arts, and maintenance.

Each child receives a dental and medical check-up annually, along with medicine as needed.

One meal per day is provided for the children in our sponsorship program.

Seven full-time, year-round employees serve these children and their families. They aim to meet physical and spiritual needs in the name of Jesus.

Education is essential, but for refugees it is not a given. The government does not provide schooling for refugee children, so the school rents the building it's in each month.
Sponsorship FAQs
Why does each child have more than one sponsor?

Instead of having a set amount for sponsorship globally, we've developed a program that allows us to work in each country without any restrictions on what we can provide or how much things cost. The cost of sponsoring a child is determined by which needs local leaders aim to meet and how much it costs to meet them. Therefore, what sponsorship includes and its cost varies by country. As a result, sponsorship is more expensive in some places than others. In an effort to make sponsorship affordable for donors, we have opened up more than one sponsorship slot to each child. No matter how many sponsors each child has, your prayers and support are priceless. Your involvement goes a long way toward providing HOPE and a future for your sponsored child.

Does the money go right to the family?

Sponsoring a child through Bold Hope provides sponsors with the unique opportunity to develop a relationship with one specific child. However, recurring sponsorship donations are pooled in order to make the greatest impact. What does this mean? It means that because of the generosity of all of Bold Hope's sponsors, children around the globe have not only the chance to thrive, but also

HOPE

for their futures. Sponsorship provides funding for long-term programs and initiatives with the aim of empowering individual sponsored children as well as their entire communities.

We work closely with local churches and missionaries to ensure that each child enrolled in the sponsorship program receives the benefits of sponsorship. Rather than giving money directly to the sponsored family, local leaders are responsible for things like purchasing food, supplies, or paying school fees. We require regular reports from the sponsorship program directors to ensure that the needs of each sponsored child are being met. Each program is reviewed at least once annually.

Can I interact with my sponsored child?

At Bold Hope, we encourage you to connect with your sponsored child. From mission trips to child sponsorships, we offer ways for you to build and develop lasting relationships with those whom you have connected. We also provide the opportunity to write letters to the child you support; when you have the time, you can submit a letter through our website. Start by providing us with your name, the sponsored child's name and your email. Next step, start writing!

Once you've submitted your letter, we will translate it into the appropriate language. It should take an estimated two to three weeks before your sponsored child receives the letter. Upon receiving the letter and having it read to them, the child can respond by writing a letter back or drawing a picture.

Bold Hope also sends biannual updates on our sponsored children so you can stay up-to-date on the news in Jordan and know what's going on in your child's life.
Contact Us About Child Sponsorship in Jordan
If you would like to sponsor a child in , contact Laila@boldhope.org with any sponsorship questions. You can also contact us online to hear more about our child sponsorship organizations in Jordan. We will answer any questions you have and explain how your generosity can impact a child's life.