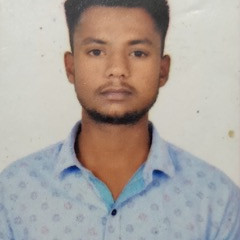 Vikram
Trivandrum Bible College
Favorite Bible Verse:
"bearing with one another, and forgiving each other, whoever has complaint against anyone; just as the Lord forgave you, so also should you."
-Colossians 3:13
HomeTown:
Tibbi Kalan, Punjab India
Degree:
Bible Diploma—Year 1
Family:
There are five in my family which include: mother, father and three brothers. My father is a daily laborer and my mother a homemaker. My two younger brothers also work to support our family.
Prayer Requests:
· Please pray that God will help me in my studies
· Please pray that God will meet my family's needs
It was shortly after becoming a believer, that I wanted to attend Bible school.

Sikhs believe that Christianity is the religion of foreigners and Christians are here to convert the people and change the Punjabi ways. This makes it difficult to share the Bible.

Some people think that it is a religion of the white people who cursed and killed our forefathers and ruled over us. They think the British rule in the past was an awful time in Indian history and that the if the British were Christians, then we do not want any part of Christianity.

My vision is threefold…1) share the gospel and plant a church, 2) help the poor and 3) commit to holistic transformation of the person.
Help me reach my sponsorship goal
Help Vikram get fully sponsored. Choose a slot amount below.
Total Sponsors Needed

2

Sponsors Received

1
Sponsor Vikram
Step 1 | When you choose to sponsor a student you are making an impact on their life.