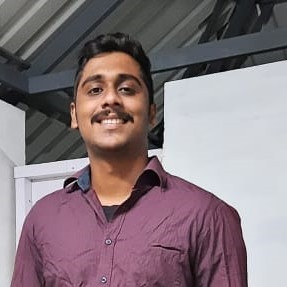 James Handley
Trivandrum Bible College
Favorite Bible Verse:
"Jesus Christ is the same yesterday, today and forever"
-Hebrews 13:8
James Handley's Testimony
HomeTown:
Ernakulam, Kerala
Degree:
Master of Divinity—Year 1
Family:
I grew up in a family of six, which include: my father, my mother, one brother, grandmother, and one aunt.
My aunt has been severely mentally disabled since birth. My father is a taxi driver and my mother a
homemaker. My mother is the primary caregiver of both my grandmother and my aunt. My father
works extremely hard as he provides the only income for the household.
Prayer Requests:
· For God's will to be clear in my life as I return to my hometown to serve Him
· For open doors of evangelism and church planting
· For discernment as I seek God's direction on how to reach my community


It was during final year of my engineering studies that God impressed upon me to attend Bible school.

We have a mix of all kinds of beliefs. Hinduism, Islam, and Roman Catholicism are common in my community.

People who do not believe that they need God.

The biggest obstacle will be people's own beliefs and practices. They love their Indian culture, traditions, and sinful lifestyle. This makes it exceedingly difficult for them to consider Christ.

My vision is to rely on His grace and work with my local church to see my community transformed by the grace of God.
Help me reach my sponsorship goal
Help James get fully sponsored. Choose a slot amount below.
Total Sponsors Needed

2

Sponsors Received

0
Sponsor James Handley
Step 1 | When you choose to sponsor a student you are making an impact on their life.