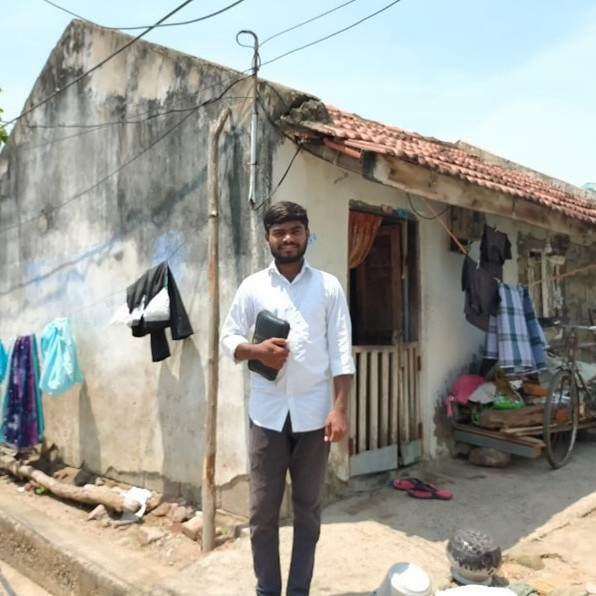 Samuel Joshy
Trivandrum Bible College
Favorite Bible Verse:
"With man this is impossible, but not with God, all thingsare possible with God"
-Mark 10:27
HomeTown:
Vasantha Andhra Pradesh
Degree:
Master of Divinity—Year 3
Family:
My father is a pastor and my mother serves alongside him. My sister is finishing her degree in Biology.
Prayer Requests:
· Pray that I will keep focused on the church planting ministry He has called me to
· That the Lord will start-up a vibrant children's and youth ministry


I have known for a long time that I wanted to attend Bible school. This is my 5th year in the Bible college being trained as a church planter.

Hinduism is the major religion in my community. This is one of the main reasons I want to return and serve alongside my father. Many need to know that Christ died for them and the Hindu gods and goddesses cannot save them.

India's caste system. Many Hindus believe only the lower castes believe in Jesus and shun them.

The biggest obstacle comes from Hindus who believe that they do not need Christ. They have hundreds upon hundreds of gods and goddesses, what difference is Jesus?

That my community will be transformed by the gospel and many come to faith.
Help me reach my sponsorship goal
Help Samuel get fully sponsored. Choose a slot amount below.
Total Sponsors Needed

2

Sponsors Received

1
Sponsor Samuel Joshy
Step 1 | When you choose to sponsor a student you are making an impact on their life.