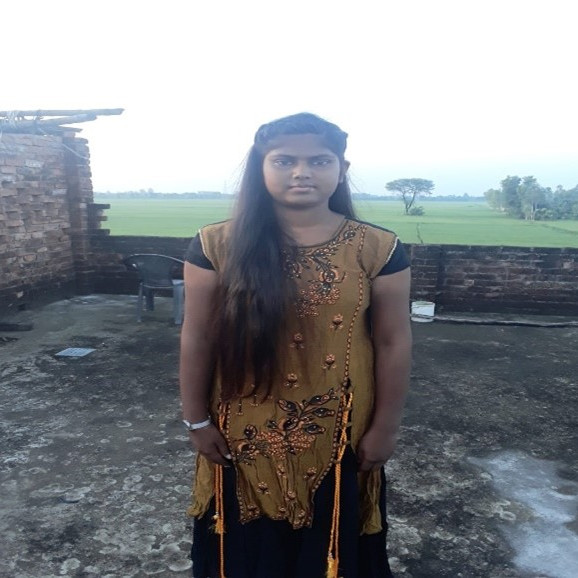 Asana Kumari
Trivandrum Bible College
Favorite Bible Verse:
"For God so loved the world that he gave His only begotten son, thatwhoever believes in him should not perish but have everlasting life.""One thing I have desired of the Lord, that I will seek after, that I maydwell in the house of the Lord all the days of my life, to behold the beauty of the Lord, and to inquire in his temple."
-1st John 3:16 and 2nd Psalm 27:4
Degree:
Bachelor of Theology—Year 3
Family:
My family is a small family with five members. Along with my mother and father, I have two younger brothers. Both my mother and father do not work. My mother is currently unemployed due to the Covid situation and my father does not work. My mother and myself are the only believers in our family.
Prayer Requests:
· Pray that God will help me fulfil His vision for my community
· Pray that God will make me a bold witness for Him
· Pray for opportunities to share Christ and His love


I have known for a long time that I wanted to attend Bible school.

I live in a community that is predominantly Hindu with a high percentage of the Muslim faith. After graduation, I plan to return to my hometown and minister.

Being a female will be my biggest challenge in sharing about Christ. Moreover, I have a skin disease that causes many people not to converse with me. I am praying for healing, but I know that God is sovereign.

The biggest obstacles come from Hindu and Muslims. They refuse to believe the gospel without proof and/or miracles. They see Christianity as a western religion and the only way they would consider Christ is if something unusual happens or a miracle is performed.

I want to share that Christianity is a peaceful religion and give a message of hope and meaning, both in this life and the life to come.
Help me reach my sponsorship goal
Help Asana get fully sponsored. Choose a slot amount below.
Total Sponsors Needed

2

Sponsors Received

0
Sponsor Asana Kumari
Step 1 | When you choose to sponsor a student you are making an impact on their life.