Sponsor a Child in Nepal
Child sponsorship provides HOPE and a future to children around the globe who might otherwise find themselves in desperate situations. Your sponsorship quite literally has the power to impact them for eternity. At Bold Hope, you can choose the specific child you want to sponsor from several countries. This choice allows you to connect with the child before you begin the sponsorship. If you're ready to make an impact in a child's life, sponsor one now — these children need you.
Why Choose Our Child Sponsorship Program in Nepal?
Nepal is one of the most impoverished nations in the world. Home to over 125 ethnicities, the country is a melting pot of different languages and cultures. However, despite its rich culture, many people suffer from food insecurity. Some families are forced to sell or allow their children to enter into sex trafficking to support other relatives.
Children in Nepal can face abuse and trauma. Combined with a lack of medical care and malnourishment, these young ones often struggle to live healthily and happily. Thankfully, Bold Hope's partners have taken action to reduce the number of children who are trafficked and save children currently affected. By establishing safe, nurturing group homes in addition to a school, our partners are actively educating families about the harms of sex trafficking, restoring those who've been trafficked, and sharing the HOPE of the gospel.
When you sponsor a child's education in Nepal, they can grow and develop with the love and care they deserve. Your sponsorship will provide several resources, from food and shelter to medicine and educational resources. When it comes to school specifically, your sponsorship funds an education scholarship for a child to attend school. Thanks to your generosity, you could change a child's life forever.
Help children in Nepal get the aid they need to grow smart, strong and hopeful. Use our search box to find a child to sponsor today.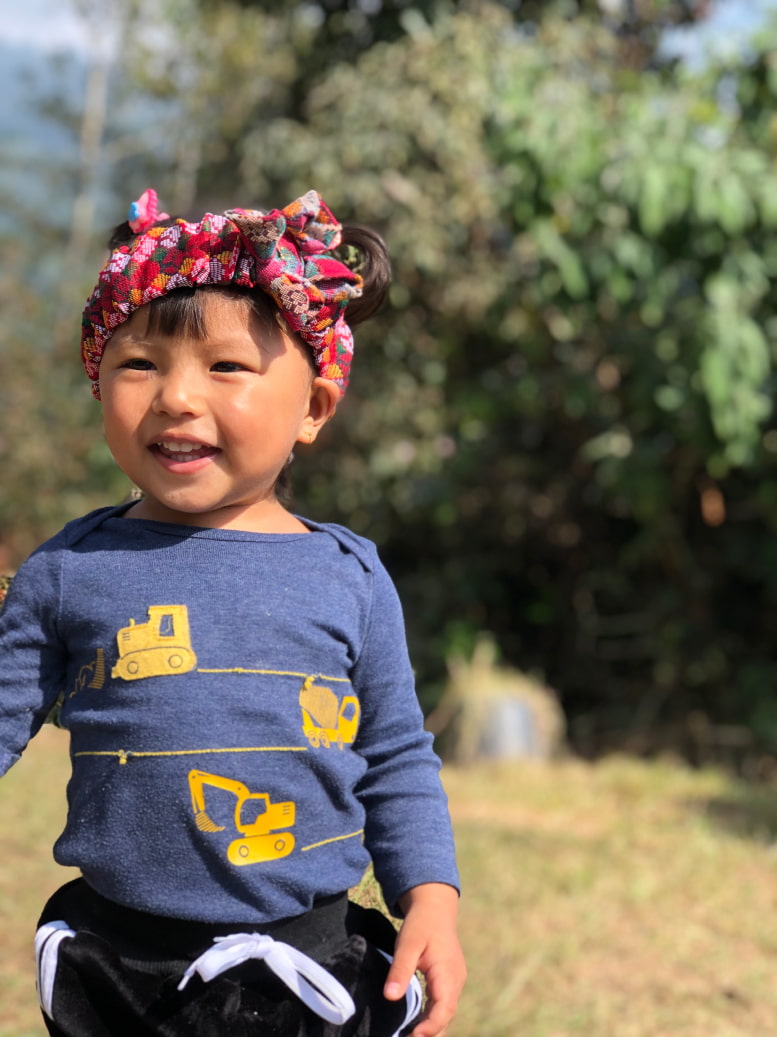 Apple of God's Eyes (AoGE) is a ministry with four rehabilitation homes for 160 children, most of whom were previously trafficked into the sex trade themselves. Others of the kids were at risk of being trafficked, are the siblings of those who have been trafficked, or were vulnerable in other ways. Today, these girls and boys live in loving homes, where they are regularly taught the truth of the gospel and how Christ's death and resurrection means He made a way to be free from their sin and shame. Each home has a grandma figure, a family pet, and mixed ages as a way of reestablishing family normalcy. The children are given extensive biblical counseling, an excellent education at the Apple of God's Eyes School, vocational training in skills that are valuable to the culture, and most importantly—HOPE for the future that comes from new life in Christ. As the kids grow up in the homes and trust in Jesus, they are given responsibilities as leaders in the ministry. The older ones take mentor roles in the younger ones' lives as they worship the Lord through their work in His name. In addition to their primary work in the homes, AoGE is involved in outreach to remote villages of Nepal where they provide free dental care and trafficking awareness training while sharing the gospel. AoGE also runs a for-profit bridal shop, which, in time, will help offset costs of running the ministry. Plus, girls from the homes are trained in sewing, baking, hair styling, make-up, and business skills as they work in the shop after school.
Sponsorship in Nepal provides children with:
A supply of clothing and shoes is provided and replenished when needed.

Sponsorship pays for annual tuition as well as uniform, shoes, books, and other supplies. On- or off-site tutoring is provided as needed.

Being a child is so much more than food and education. Staff plan events to celebrate life and take kids' minds off of their circumstances. Some favorite activities include dancing, learning/training events, and community/holiday celebrations to name a few.

Each child/youth is provided with an annual checkup, in addition to care/treatment when they are not feeling well. If further medical treatment is required, children are sent with staff to a specialist where they can get the medical treatment they need.

Children and youth receive three meals per day plus snacks. Clean water is also provided.

Children and youth live on-site, which provides them with protection from abuse, neglect, and exploitation while in the program. Here they receive love and support from 24-hour rotating live-in staff in a family environment. Reintegration assistance is provided as well.

Youth receive job/vocational training and guidance in their chosen career path.

Nothing else the children receive matters if they don't know the truth about salvation. Staff intentionally disciple sponsored children by demonstrating Christ's love and sharing God's Word.
Sponsorship FAQs
Why is Bold Hope sponsorship more expensive than other sponsorship programs?

Rather than having a set amount for sponsorship globally, we have developed a program that allows us to work in all countries without restrictions on what we can provide or how much things cost. The amount needed for sponsorship is determined by which needs local leaders are seeking to help meet and how much it costs to meet them. What sponsorship includes and costs varies country by country. As a result, sponsorship costs more in some places than others. In an effort to make sponsorship affordable for the donors, we've assigned more than one sponsorship slot to each child. No matter how many sponsors each child has, your prayers and support are priceless. Your involvement goes a long way to providing HOPE and a future for your sponsored child.

Does the money go directly to the family?

Sponsoring a child through Bold Hope provides you with the unique opportunity to develop a relationship with one specific child. However, monthly sponsorship donations are pooled in order to make the greatest impact. What does this mean? It means that because of your generosity, and that of other sponsors, children around the globe have not only the chance to thrive, but also HOPE for their futures. Sponsorship funds long-term programs and initiatives with the aim of empowering individual sponsored children as well as their entire communities.

We work closely with local churches and missionaries to ensure that the children enrolled in the sponsorship program are receiving the benefits of sponsorship. Rather than giving money directly to the sponsored family, local leaders are responsible for things like purchasing food, supplies, or paying school fees. We require regular reports from the sponsorship program directors to ensure that the needs of each sponsored child are being met. Each program is reviewed at least once annually.

Can I interact with my sponsored child?

At Bold Hope, we encourage you to connect with the child you support. From mission trips to child sponsorships, we offer ways for you to build and strengthen relationships with those you have connected with. We also provide letter-writing opportunities throughout your child sponsorship. When you have the time, you can submit a letter to us through our website. Simply provide us with your name, the sponsored child's name and your email. Then, start writing your greeting!

Once you finish your letter, we will translate it into the appropriate language. It should take an estimated two to three weeks before your sponsored child receives the letter. Upon receiving the letter and having it read to them, the child can respond by writing a letter back or drawing a picture.

Bold Hope also sends biannual updates on our sponsored children so you can stay up to date on the news in Nepal and know what's going on in your child's life.
Sponsor a Child in Need in Nepal Today
If you are interested in sponsoring a child in , contact Laila@boldhope.org with any sponsorship questions. You can also fill out our online contact form, and we will get back to you shortly. We can answer your questions, so you know how important your generosity is to children in Nepal and worldwide.