the Dominican Republic
Mission Trips
I'm interested in serving in The Dominican Republic
Please send me more information
MISSION TRIPS TO THE DOMINICAN REPUBLIC
If your church group, youth group, school group, medical group, or family wants to make a difference, group mission trips to the Dominican Republic provide the perfect opportunity. With several connections to churches, ministries, and communities throughout the DR, your team can make a significant impact with Bold Hope.
THE DOMINICAN REPUBLIC SHORT-TERM MISSION TRIPS
The beauty of the Dominican Republic is one of the many things you'll experience during your week-long stay. When you partner with Bold Hope for a mission trip to the DR, your team will serve laborers and their families who live in bateyes (bah-TAYs), small settlements in the centers of sugarcane plantations. These little villages lack basic resources such as stable housing, medical care, education, and more.
Your team will work alongside our missionary partners who know where help is truly needed. From reinforcing structures to offering children/youth programs and events, you'll not only have the opportunity to interact with locals, but you'll provide encouragement to those who serve there year-round.
In addition to these projects, Bold Hope also books Dominican Republic medical mission trips for medical professionals looking to use their gifts and talents to serve internationally. There is great need for basic medical care and wellness visits as healthcare is often inaccessible for the communities we serve.
Bold Hope helps you and your team support impoverished communities in the DR. Spend time engaging and building relationships with our team members and the local community. Bring love and laughter to children by making crafts and give comfort to those who have lost their way spiritually. Whatever work your group does, your seven-day trip will add to the work our partners do all year to empower and transform lives.
To learn more about how you could contribute to bateyes in the DR, read about our Bold Hope missionaries and partnerships below.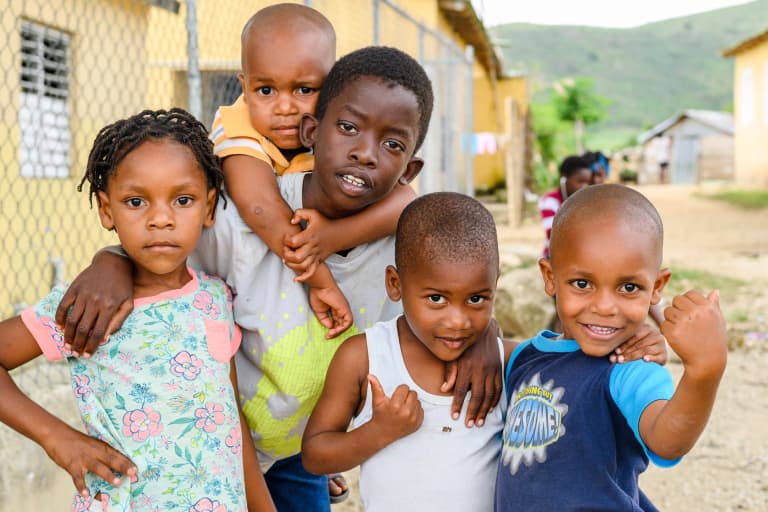 Ruben and Mary Celeti, Weston Rayborn: Bold Hope missionaries
La Romana, Dominican Republic
Our team of missionaries relocated to the DR in early 2020 after rising unrest on the other side of the island of Hispaniola. They are passionate about seeing leaders, churches, and entire communities thrive in the name of Jesus. They work directly with churches and other ministries to empower locals. Ruben is the Director of Hispaniola and oversees all Bold Hope operations in both Haiti and the Dominican Republic, working with our staff and locals.
Fundación Neuva Alegria & Pastor Liony
La Romana, Dominican Republic
Pastor Liony was born in the DR, lived in the US for a time, and has returned to serve his home country. He has developed various ministries and connections throughout the DR and specifically in bateyes. He works with children and youth through a wide range of initiatives to promote growth and development.
Iglesia Evangelica Luz Divina & Pastor Mede
La Romana, Dominican Republic
Our partner Pastor Mede has deep knowledge of many bateyes and of the Haitian community in the city of La Romana. We are connected with his church and are working to develop new initiatives in the most vulnerable areas.
the Dominican Republic Hope Initiatives
Our HOPE initiatives are programs and projects undertaken by our local partners with the aim of inspiring HOPE in the people they serve. Bold Hope comes alongside the long-term vision of these faithful men and women to provide financial assistance as well as support in the form of short-term mission teams.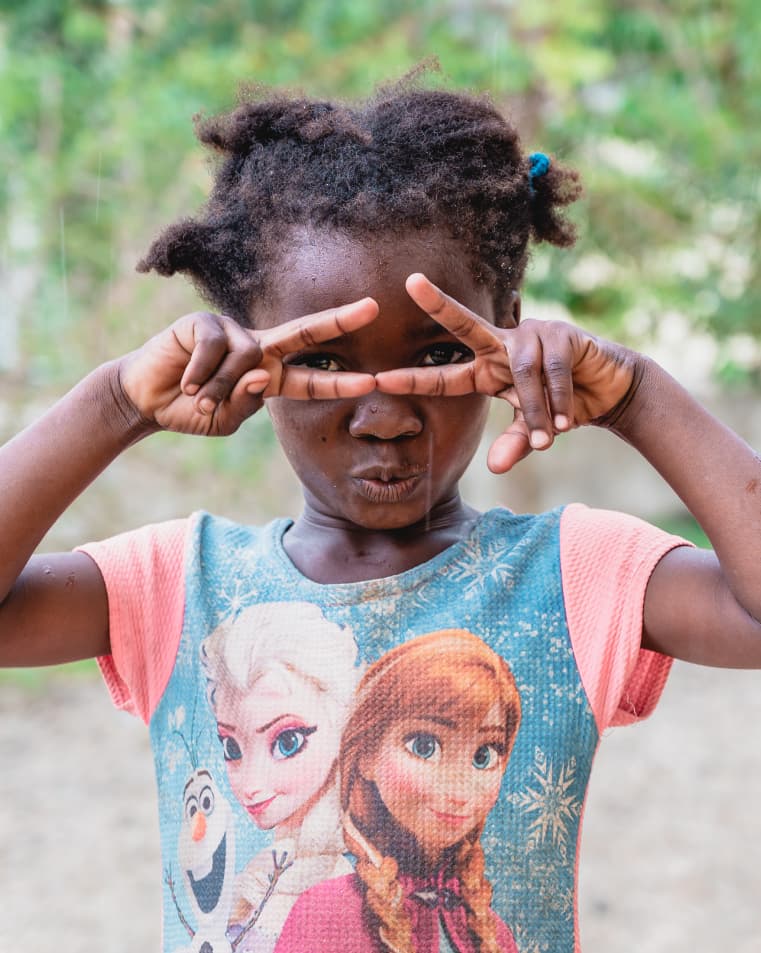 Why should you plan a mission trip with Bold Hope?
Bold Hope works a little differently from other organizations. When you partner with Bold Hope to schedule a mission trip to the Dominican Republic or another country, we provide you with accommodations in a hotel, hostel or guest house to make sure you have the rest you need to serve those around you.
In addition to your lodging, we ensure you're comfortable in this new country by providing a Bold Hope team member for guidance and a translator when needed. You'll also receive three meals a day and in-country transportation. We offer this foundation to make sure you can focus your energy on service opportunities for the community.
Contact Bold Hope for more information about mission trips
Whether it's your family, a church group or a youth group who wants to do a mission trip, trust Bold Hope to provide secure accommodations and group work that makes a genuine difference in communities around the Dominican Republic. If you want more information about our mission trips or are ready to book a trip for your group, contact us today to get started.
Interested in a trip to the Dominican Republic?
Please fill out this form and a Bold Hope team member will be in touch!