Our Mission
To inspire HOPE by connecting and empowering

people to transform lives worldwide.
Connecting communities worldwide

Our passion is for connecting communities across cultures and continents, to the glory of God. We initiate connection through service and sponsorship - collaborating to support God's work, to impact lives globally.

Volunteer trips
Sponsorship opportunities
Giving campaigns
Raising awareness
Events / fundraising

Each of you should use whatever gift you have received to serve others, as faithful stewards of God's grace in its various forms.

- 1 Peter 4:10

Empowering for long-term impact

We seek to serve not only individuals and families, but whole communities. We come alongside local ministry partners to provide support for the good work already being accomplished. We tackle each physical and emotional need that presents itself while sharing the gospel.

Educational initiatives
Trafficking prevention
Medical care
Vocational training
Orphan care
Child and youth development

Learn to do good; seek justice, correct oppression; bring justice to the fatherless, pleade the widow's cause.

- Isaiah 1:17

Transforming lives through kingdom preparation

Without a saving knowledge of Jesus Christ, there can be no real HOPE despite improved circumstances. Bold Hope supports disciple-making through the following programs.

Pastor / leadership training
Discipleship & mentorship programs
Bible studies
Pastor and missionary support
Church partnerships / church planting

Therefore, if anyone is in Christ, he is a new creation. The old has passed away; behold, the new has come.

- 2 Corinthians 5:17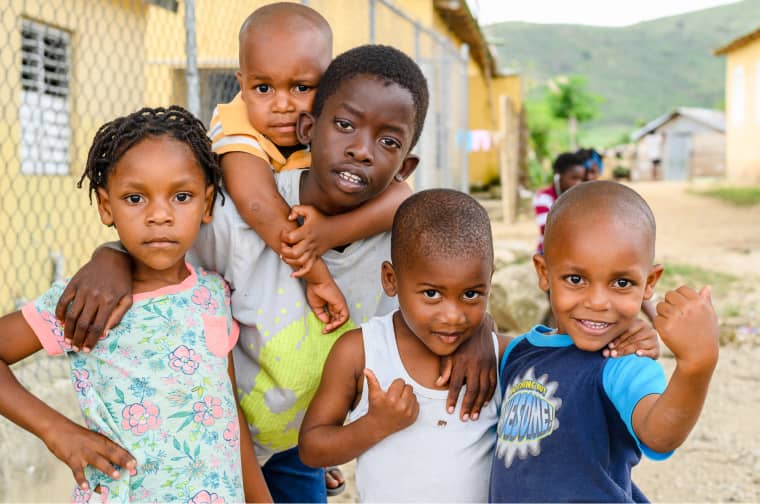 Our Vision
Bold Hope supports the local church through purposeful, long-term relationships designed to cultivate Christ-centered communities. Physical and spiritual needs are met in meaningful ways. These connections, along with our unrelenting desire to empower the family unit and to build a strong spiritual foundation, result in the transformation of communiites worldwide.
Our Statement of Faith
I believe in God, the Father almighty,
creator of heaven and earth.

I believe in Jesus Christ, his only Son, Our Lord.
He was conceived by the power of the Holy Spirit
and born of the Virgin Mary.
He suffered under Pontius Pilate,
was crucified, died, and was buried.
He descended to the dead.
On the third day he rose again.
He ascended into heaven,
and is seated at the right hand of the Father.
He will come again to judge the living and the dead.

I believe in the Holy Spirit,
the holy catholic [unified] Church,
the communion of saints,
the forgiveness of sins,
the resurrection of the body,
and the life everlasting. Amen.