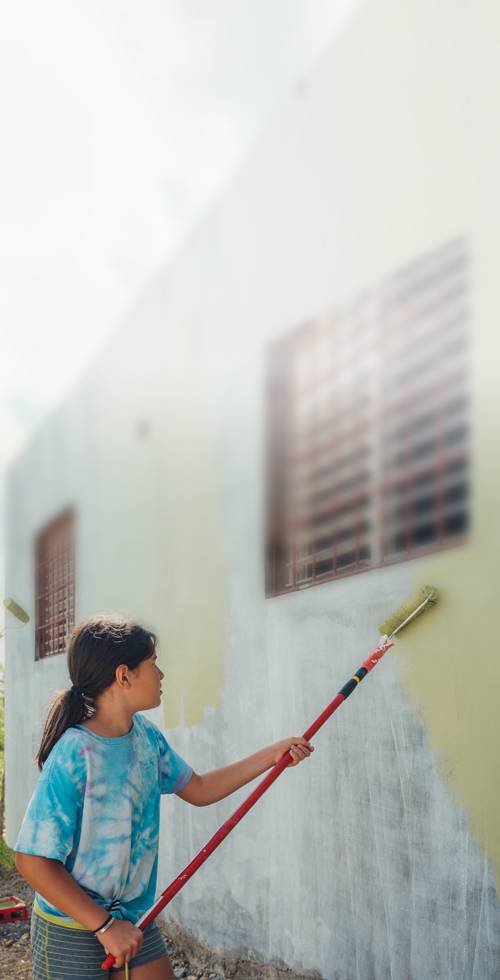 Donate today for
a better tomorrow
As an organization, we are committed to the long-term well-being of the people we serve. Your donations will help us empower our partners as they continue to serve their communities.
Enter Amount to donate
Choose between a one-time donation or a recurring monthly donation.
If you would like to contribute toward a missionary, * trip participant or sponsor a child, please see the designated donate pages below.
* All donations through this form are general donations and will not be designated to a specific person or trip.
More ways to give
Trip Contributions
If you would like to contribute to a trip participants trip cost, please contact that individual directly and ask for their personal trip fundraising link.
If you would like to contribute to your own trip, please sign in and visit your account by clicking the "View Account" button in the top right corner under your name. Then navigate to the "Trips" tab and select the trip you would like to contribute to.
Child Development Gift Fund
Empower young lives beyond basic needs. Your generous contribution will help sponsor special events, memorable gifts, and enriching experiences. Donate now and be a beacon of hope and joy.
Go on a mission trip
Consider going on a mission trip - make a difference by serving communities in need.
View all mission trips