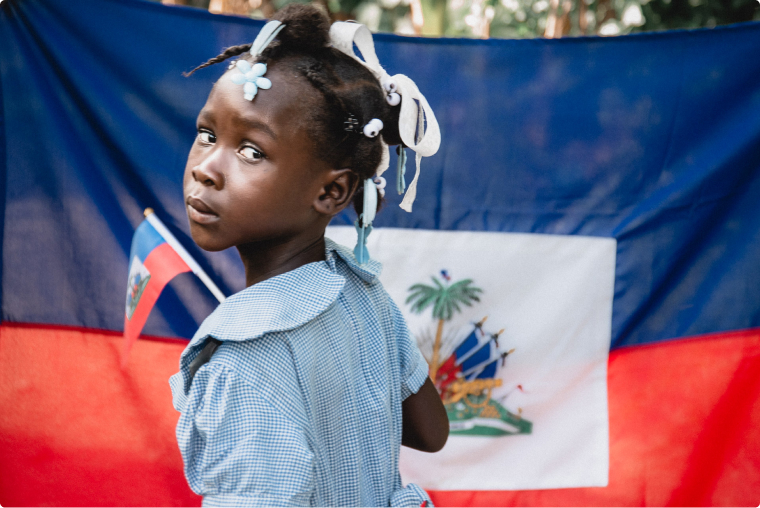 The Need
Our roots as an organization are in Haiti. We have a staff of 30+ Haitians who oversee the day to day operations of our ministry site and a child sponsorship program with 150+ children in it. 59% of Haiti's population lives below the poverty line, making it the poorest nation in the western hemisphere. We believe that through the local church, God can do amazing things despite the country's ongoing struggles. Whether it is hosting community outreach events or children's Vacation Bible Schools or putting a roof on a building, our staff loves when teams come to offer extra hands in the ongoing work they are engaged in.
Climate Tropical
Current Temp: 82°
Haiti Information
The temperature in Haiti varies very little throughout the year. The average temperature is around 90°.
Roman Catholics make up 55% of the population, with Protestants making up the next largest group at 28%. Many Haitians also believe in certain elements of Voodoo.
59% of Haiti's population live below the poverty line and 25% live in extreme poverty making less than $1.90/day.
More than ⅔ of labor force in Haiti do not have formal jobs.
Human Development Index:
Compares health/life expectancy, education and per capita income to measure a country's average achievement in terms of human development.
Undernourished/Food Insecurity
49.3% of total population is undernourished
$1 USD = 111 Haitian Gourde (HTG)
Haiti's population is 95% black; they trace their roots to African slaves who were brought to the island centuries ago. In the late 1700's, these slaves became the first to successfully revolt and end France's rule.
8/10 kids who are in the orphanage system have one or both of their parents living. Many parents believe their child may have a chance at a better life in an orphanage.
Haiti is the poorest country in the Western Hemisphere, with nearly 60% of the population living under the national poverty line. Much of the economy depends on agriculture, which is frequently vulnerable to natural disasters. Additionally, more than two-thirds of the workforce do not have formal jobs.