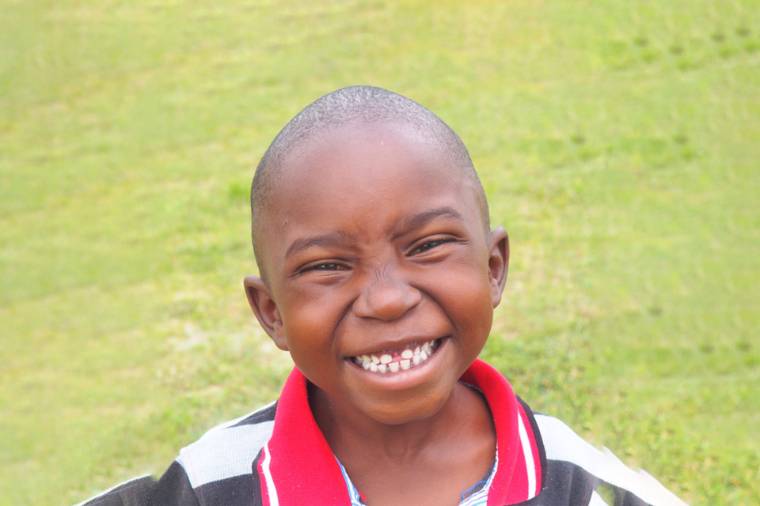 Junior George
Junior George came to live at Domboshava Home at the age of eleven months in October of 2015. He had been abandoned at the General Hospital in Harare. Junior may never know his biological parents, but he has found a loving home and family with Peter, Tsitsi, the children and other caretakers at Domboshava. He is healthy and growing quickly. Even at his young age, he is learning to be responsible for different chores around the home. He is very bright and sociable. He has a big heart and loves to spend time with his brothers and sisters. Because of the generous donations of sponsors, Junior has a bright future!
Zimbabwe
Child Sponsorship
Sponsor a Child in Zimbabwe
Child sponsorship provides HOPE and a brighter future to children worldwide who might otherwise find themselves faing significant needs. Your sponsorship quite literally has the potential to impact them for eternity. Sponsor a child from Zimbabwe today.
Sponsorship in Zimbabwe provides children with:
A supply of clothing and shoes is provided and replenished when needed.

Sponsorship pays for annual tuition as well as uniform, shoes, books, and other supplies. On- or off-site tutoring is provided as needed.

Nothing else the children receive matters if they don't know the truth about salvation. Staff intentionally disciple sponsored children by demonstrating Christ's love and sharing God's Word.

Each child/youth is provided with an annual checkup, in addition to care/treatment when they are not feeling well. If further medical treatment is required, children are sent with staff to a specialist where they can get the medical treatment they need.

Children/youth in the sponsorship program receive three meals per day plus snacks and clean water.

Children and youth live on-site, which provides them with protection from abuse, neglect, and exploitation while in the program. Here they receive love and support in a family environment.

Youth receive job/vocational training and guidance in their chosen career path.
Sponsorship Stories
Read about our sponsorship success stories.
Sponsorship FAQs
Why are there more than one sponsorship slot for each child?

Instead of setting a standard amount for sponsorship globally, Bold Hope has developed a program that allows us to work in each country without putting a limit on what can provide or how much things cost. The amount needed for sponsorship is uniquely determined for each country by which needs local leaders seek to meet and how much it actually costs to meet them. Therefore, what sponsorship includes and what it costs varies by location. As a result, sponsorship costs more in some countries than it does in others. In an attempt to make sponsorship more affordable for most donors, we have assigned more than one sponsorship slot for each child in most countries. Regardless of how many sponsors there are for each child, your prayers, support, and encouragement are invaluable. Your involvement goes a long way toward providing HOPE for your sponsored child.

Does the money go directly to the family of each sponsored child?

Partnering with Bold Hope through child sponsorship provides sponsors with the unique opportunity to develop a relationship with one specific child. However, monthly sponsorship donations are pooled in order to make the greatest impact. What does this mean? It means that because of the generosity of all of Bold Hope's child sponsors, children around the globe have not only the chance to thrive, but also

HOPE

for their futures. Sponsorship funds long-term programs and initiatives with the aim of empowering individual sponsored children as well as their entire communities.

We work closely with local churches, pastors, and missionaries to ensure that the children enrolled in the sponsorship program are receiving the benefits of sponsorship. Instead of giving money directly to the sponsored child's family, local leaders are responsible for things like purchasing food, supplies, or paying school fees. We require regular reports from the sponsorship program directors to ensure that the needs of each sponsored child are being met. Each program is reviewed, at a minimum, once annually.

Can I interact with my sponsored child?

At Bold Hope, long-lasting relationships are at the core of who we are and what we do. We encourage you to connect with the child you support - from mission trips to sponsorship, we offer ways for you to build and strengthen relationships with those whom you've already connected. We also provide the opportunity to write a letter to your sponsored child; when you have the time, you can submit a letter through our website. Simply provide us with your name, the sponsored child's name and your email. Then, start writing your greeting!

Once we receive your letter, we will translate it into the appropriate language. It should take an estimated two to three weeks before your sponsored child receives the letter. Upon receiving the letter and having it read to them, the child can respond by writing a letter back or drawing a picture.

Bold Hope also sends biannual updates on our sponsored children so you can stay up-to-date on the news in Zimbabwe and know what's going on in your child's life.